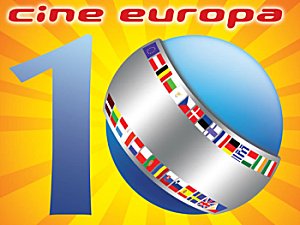 Diving into a European film festival can be a daunting venture, with so many films to choose from. But fear not: here's the dish on some of the best films of this year's festival.



MUST SEE: The Lives of Others (Germany)
Written and directed by Florian Denckel von Donnersmarck

Synopsis: Captain Wiesler is a wiretapping specialist who works for the East German Secret Police during the eighties. He is assigned to a dissident collaborating playwright, Georg Dreyman, and as he listens in on the radical's private conversations, he begins to question everything he believes in, and he finds himself becoming sympathetic to the enemy's cause.

Why you should see it: The Lives of Others won the 2007 Academy Award for best foreign language film, and for good reason. It is a truly wonderful and moving piece of cinema that never settles for the easy answers. It takes a pretty simple premise and turns it into a truly deep examination of all the ideologies that surrounded a genuinely complicated era. The acting and direction have garnered praise from all around the world, and it certainly deserves some of our local praise.

Screenings: October 22, 7:15 PM, October 29, 10:00 PM




MOST AMBITIOUS: Shooting Dogs (UK/Germany)
Directed by Michael Caton-Smith, written by David Wolstencroft

Synopsis: During the 1994 Rwandan Genocide, a Catholic priest and a English teacher struggle to make sense of all the ethnic violence and the complete inability of anyone to stop it.


Why you should see it: The Rwandan Genocide isn't the easiest subject to tackle, but this film just tries to take it head on. The film was shot in Kigali, where everything actually happened, and employed many Rwandan massacre survivors. The film was an ambitious undertaking from the start, and it all the ambition translates pretty well on screen.

Screenings: October 23, 10:00 PM



MOST INGMAR BERGMAN: Fanny and Alexander (Sweden)
Written and Directed by Ingmar Bergman

Synopsis: Fanny and Alexander have their idyllic family life shaken by the death of their father. Their mother marries a stern Bishop who makes their lives miserable. With the help of some magic, the two hatch a plan to escape the clutches of their stern new father.



Why you should see it: Ingmar Bergman is a true cinematic master, and his death this year was a blow to all film lovers everywhere. Fanny and Alexander is one of more accessible films of a director known for sometimes being incomprehensible, and is a good jumping-on point for anyone who wants to delve deeper into this master's works.

Screenings: October 19. 8:00 PM, October 24, 2:00 PM, October 28, 4:00 PM.



MOST MUSICAL: The Umbrellas of Cherbourg (France/West Germany)
Written and Directed by Jacque Demy. Music by Michel Legrand

Synopsis: Genevieve runs an umbrella shop with her mother in Cherbourg. She is in love with Guy, an auto mechanic, but he soon has to go off to war. The war keeps them apart, and as time passes, everything changes for them. Guy returns from the war only to find that Genevieve is no longer there.


Why you should see it: Every word in this film is sung. Every single one. The film paints a bright and colorful world filled with joy and music, and we really need that sometimes. It's a kind of Technicolor spectacle that doesn't really get made anymore.

Screenings: October 20, 6:30 PM, October 25, 12:00 NN, October 30, 4:50 PM



MOST OBSCURE GEM: Closely Watched Trains (Czech Republic)
Directed by Jim Henzel. Written by Bohumil Hrabal and Jim Henzel

Synopsis: In German-occupied Czechoslovakia, young Milos works at a railway station. Sexually frustrated, he concentrates all his energy on losing his virginity, despite a war going on all around him.


Why you should see it: It is a crime that hardly anyone knows about Closely Watched Trains. Winner of the 1967 Academy award for best foreign language film, this film is one of the finest comedies ever made. It's a sexual coming of age tale that also manages to comment on Authoritarianism. It's like American Pie if it had a social conscience.

Screenings: October 19, 6:00 PM, October 24, 12:00 NN, October 28, 9:40 PM

THE BEST OF THE REST:

FOR BRIDGET JONES FANS: Just Sex and Nothing Else (Hungary)
Screenings: October 21, 6:15 PM October 29, 8:00 PM, October 31, 12:00 NN

FOR FAMILY VIEWING: Summer with the Ghost (Austria)
Screenings: October 19, 12:00 NN, October 24, 7:45 PM, October 28, 12:00 NN

FOR A SENTIMENTAL TIME: Facing Windows (Italy/UK/Turkey/Portugal)
Screenings: October 22, 12:00 NN, October 26, 9:00 PM, October 28, 5:45 PM

FOR FANS OF NON-FICTION/BIOGRAPHIES: La Mome (France/UK/Czech Republic)
Screenings: October 20, 8:30 PM, October 25, 2:00 PM, October 30, 2:00 PM

FOR WORLD WAR II BUFFS: Meeting the Enemy (Slovakia)
Screenings: October 23, 12:00 NN, October 27, 9:15 PM

FOR CROSS-CULTURAL FUN: Jalla! Jalla! (Sweden)
Screenings: October 23, 4:45 PM, October 27, 7:15 PM, October 29, 12:00 NN