Recent Philippines visitor Josh Hartnett stars in Columbia Pictures' new horror-thriller "
30 Days of Night
" as Eben, the heroic sheriff of Barrow, Alaska which each winter is plunged into a state of complete darkness that lasts 30 days. The cunning, bloodthirsty vampires, relishing in a month of free rein, are set to take advantage, feeding on the helpless residents. It is up to Eben and an ever-shrinking group of survivors to do anything and everything they can to last until daylight.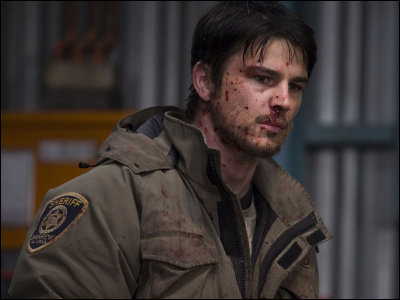 "30 Days of Night" is based from the graphic novel by Steve Niles and Ben Templesmith. The miniseries – just three books – became a career-defining moment for both. As they brought both a new look and a new story to the vampire legend, Niles' and Templesmith's work has been lauded as a revival of the horror comic.

Hartnett was impressed by the way that the original comic book blended all the best aspects of the genre. "It was funny and scary, a simple story but pure. I especially liked that it was character-driven – if you can follow interesting characters through the story, you can take the leap into their supernatural world."

Before signing on to play Eben, Hartnett met with director David Slade to discuss the director's vision for the film. "We went to a bar that I've been going to since I was 21 – it's very familiar to me. As we were leaving, he took a couple of pictures of this bar and sent them to me in an e-mail a couple days later. The way he exposed them, they looked haunting – I didn't recognize the place. I thought, 'This guy's gonna make something really creepy.'"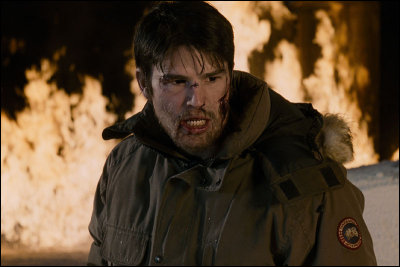 "Josh's take on the character is just right – though he's by nature playing a romantic lead, he's playing a fragmented hero, which I think is always more interesting," says Slade. "He's a flawed character, a person who loses his temper, a person who's like you and me – and not an invincible strongman who goes around cutting vampires' heads off."

Hartnett made his feature film debut in 1998, co-starring with Jamie Lee Curtis in "Halloween: H20" for Miramax. That same year, he received an MTV Movie Award nomination for Best Breakthrough Performance. In 2001, Hartnett landed the lead role in the Jerry Bruckheimer blockbuster "Pearl Harbor." He then segued to Morocco, where he starred in "Black Hawk Down" for director Ridley Scott, again, a Jerry Bruckheimer production. In 2002, the National Association of Theater Owners awarded Hartnett the ShoWest 2002 Male Star of Tomorrow Award.

He recently starred in "Lucky Number Slevin" with Morgan Freeman and Bruce Willis for The Weinstein Company, and in Brian De Palma's "The Black Dahlia." He is currently filming "I Come with the Rain" in Hong Kong after shooting key scenes in Mindanao, Philippines.

Opening across the Philippines on Oct. 31, "30 Days of Night" is distributed by Columbia Pictures, local office of Sony Pictures Releasing International.