Fashion is highly subjective: one girl's denim du jour is another's 'mom pants.' Actress Sophia Loren once claimed that being sexy was 50 percent what you actually have and 50 percent what others think you have. Confidence and attitude will trump trendy clothing anytime. That said, there's nothing wrong with wanting to know the latest looks or trying out new styles. Knowledge is the key, that's why it's important to do your homework before you head out to the store. If you don't have time to troll the glut of fashion websites and are suspicious of salespeople, then read up and see what things pique your interest.

The free, kitschy spirit of the 1970s is wafting into the fashion scene once again. According to stylists Prisara Morales and Alodia Sales, muted colors, funky statement accessories, and 'Annie Hall'-inspired fashion will be all the rage for 2008. The girls have been styling on their own for quite some time now, and have decided to join forces with Morales focusing on the clothes and Sales on the accessories. Morales is a budding fashion designer and has done regular work for many of the country's leading fashion and lifestyle publications. She and Sales met as students in the Philippine Institute of Fashion three years ago. Sales has had her share of styling projects and currently works as a costume designer and freelance stylist for various rock bands and local productions. She is also studying jewelry design and appraisal in the Philippine Jewelry Center. Apart from styling photoshoots and productions, the duo also do personal styling for those who want to look extra special for a night out or a big event. While they both have immense personal style, they continue to hone their skills through research and practice. Whether its poring over fashion magazines, trolling websites or immersing themselves in the various fashion circles in the metro, these girls have a hold on what's hot, next, now.

Fashion Trends for 2008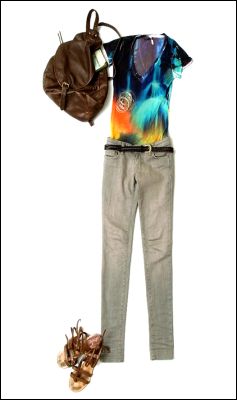 1. The Silver Age -- Every year a new color is pitted against black, and in this year's case, it's "silver gray," which adds a quirky touch to the muted neutral and flesh palettes that will swarm retail stores in the coming months. Helping accentuate the neutrals will be watercolor washes such in soft yellow, cantaloupe, and breathy pinks-- truly a sigh of relief for those who felt awkward stepping out in neons and glitter.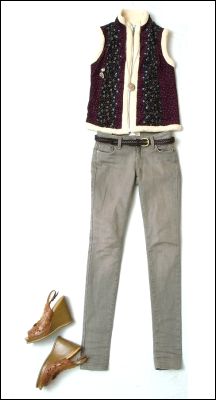 2. Boy Meets Girl -- For corporate dressing, take a page out of Holden Caulfield's life or a scene from 'Annie Hall.' Vests, ties, and hats are still hot for this season. While it may seem like we're sneaking out the pieces from our little brother's or boyfriend's closets, the overall look is very feminine. When Diane Keaton and Isabella Rossellini donned suits (the former for the aforementioned movie, and the latter in real life), there was nothing tomboyish about their looks. Softness is key, as are figure-skimming cuts.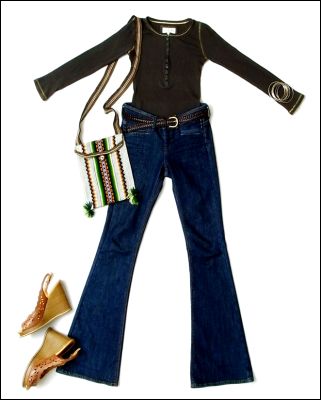 3. Wide-legged pants (Thank Heavens) -- First we had skinny jeans, then we had high-waist pants. For a while the fashion gods looked absolutely tyrannical. Thankfully wide-legged pants and flared jeans are coming into vogue again. Morales keeps the feminine style going by wearing wedges instead of flats, and pairing them with figure-conscious, embellished tops. For Sales, clutches and delicate shoulder bags add to the ultra-femme vibe. In case you're wondering how you'll pull off all these looks, spring out those old photo albums and look for pictures of your mother or your titas living it up in 70s. Look past the skinny, mustachioed dude next to them (that's your dad by the way) and breath in the sexy nonchalance they exuded.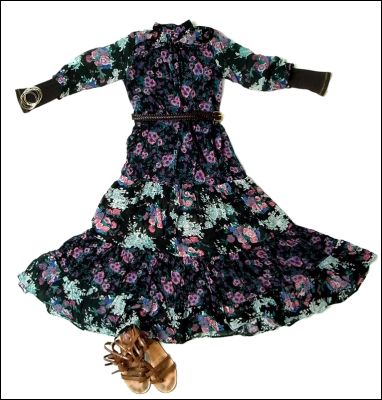 4. Maxi Dresses -- Ultra short shorts and babydoll dresses in geometric prints will give way to long, more forgiving style of dressing up. Whether you decide to go ultra feminine with tulle and other breathy fabrics, Grecian with off-shoulder numbers, or Art-Deco like Keira Knightley's famous green dress in 'Atonement,' dresses will be loose and relaxed, less structured but very, very pretty.

Well there you go. The holidays are over, the malls have cleared up, and your credit line has been restored. Perhaps it's high time we ventured back to our favorite (some say only) destination in the city and check out the new things on display.

Yes, shopping is evil. Second to your I-will-get-in-shape-na-talaga resolution is your resolve to quit the weekly shopping splurges and to toss those blasted fashion magazines to the curb. Right. Let's face it, we're vain and we like primping. But the girls who were interviewed for this article were quick to point out that the forecasts in this article were suggestion, based on their opinions, which in turn are based partly on research (it is their job) and partly to gut-feel. Take your pick and don't take this all too seriously. To paraphrase the very witty Kevyn Aucoin, fashion should be fun, not fascist.