The Philippine Fashion Week, hailed as the nation's longest running fashion event, celebrates the artistry and talent of local designers from May 26 to June 3 in its new and bigger home, the SMX Convention Center & SM Mall of Asia.



Now into its 11th year, the Philippine Fashion Week has successfully accomplished the launch of 520 designer
collection shows and 110 fashion-label-collection shows. Last season alone, 1,738 creations were presented,
providing a venue like no other for highlighting the Filipino designer's ingenuity, both new and established.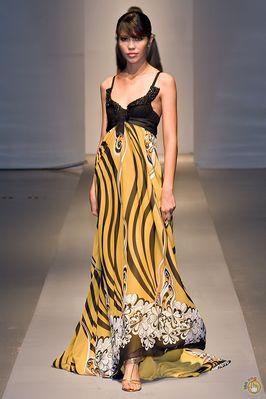 Armed with an unquestionable belief that the Filipino's talents and skills are at par with the world's best, Runway
Productions' dynamic Executive Producers/Directors Audie and Joey Espino continue to fulfill their commitment
of giving the nation's designers a huge canvass for expressing their creativity and providing a venue for their
artistry to be recognized worldwide.


"Our country's biggest resource are the Filipino people and the Philippine Fashion Week is our way of saying, look,
there is so much to be proud of," says Joey. He continues to be encouraged especially after having recently read a
front-page article from a major daily citing AC Nielsen statistics that over 60 of Filipino consumers now prefer
local clothing brands over more established, imported labels. "I would like to think that in its 10 years, the
Philippine Fashion Week had a hand in this major shift. Now looking forward, I am glad that the Philippine Fashion
Week is going in the right direction of helping Filipino designers and our fashion industry to go global," Joey
finishes off.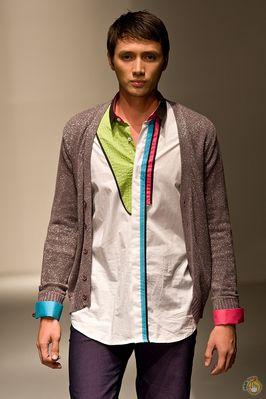 This year, the definitive national fashion event gathers the genius of 120 designers from Metro Manila, Cebu,
Davao, lloilo, Cagayan De Oro, Pampanga, Rizal, Laguna, Cavite, and Quezon partnering with global companies
who will showcase their latest products, trends and technology on the 9 nights of fashion revelry.

The 11th Philippine Fashion Week's Opening Ceremonies was held on Monday in Hall 3 of the SMX
Convention Center.

Designs in luxury dressing were featured on Tuesday in Hall 3 by Luxe Wear designers
Aldrich Aparicio, Arnold Galang, Chris Diaz, Dimple Lim, Jay Sustiguer, John Paras, Melvin Lachica, Mich
Duice, Mitzi Quilendrino-Bustos, Pencil Diestra, Reian Mata, Renee Salud, Rolando Lirio and Shanon Pamaong.
Raoul Ramirez had his 30-piece Premier Collection A solo show on Street Wear at 7:30pm in Function
Room 3 followed by the New Generation Collection of young and first-time designers Alodia Cecilia, Anna Lean Salvador, Ciege Cagalawan, Dax Bayani, Gerswin Qua, Gionna Cabrera, Gretchen Pichay, Lizanne Cua, Marc Rancy, Nikki Sonico, Patrick Galang and Prisara Morales

The third day, Wednesday, May 28 at 6:00pm in Hall 3, offers Luxe Wear B designs for after-6 attire by Angelo Estera, Brian Leyva, Delby Bragais, Dodjie Batu, Eric delos Santos, Gener Gozum, June Pugat, Kat Sy, Michelle Lim, Philip Torres, Popo Go, Ren Manabat, Richard Papa and Susie Bonaobra. The 10-piece Premier Collection B from designers Jeffrey Rogador, Manelle Chamian, Odelon Simpao and Twinkle Ferraren follows at 7:30pm in Function Room 3. The Design Fusion collection by Benjie Panizales, Butz Fuentes, Catherine Cavilte, Czarina Villa, Emi-Alexander Englis, Happy Andrada, Jerome Lorico, Nholie Pilapil, Nicky Martinez, Noe Reyes, Nolle Vineza and Ronan Opina will be at 8:30pm in Hall 3.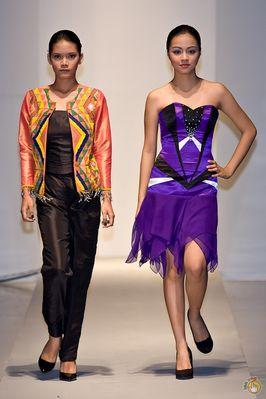 The Visions and Trends creations of Donn Delantar, Estien Quijano, Jasmine Castelo, John & Paul Herrera,
Kenneth Chua, Norman Noriega, Pier Lim, Ralph Ng, Regine Dulay and Roel Rosal will be on Thursday, May 29
at 6:00pm in Hall 3, while Jerome Salaya Ang, Julius Tarog and M Barretto present the Premier Collection C at 7:30pm in Function Room 3. The capper for the night is the Menswear collection at 8.30pm in Hall 3 by
designers, Anthony Nocom, Bang Pineda, Frederick Policarpio, Jay Masangya, Simon Ariel Vasquez, Yako
Reyes, Zxander Tan, Jeffrey Rogador, M Barretto, Odelon Simpao, Ramon Favila, Raoul Ramirez, Gerry
Katigbak, Lyie Ibanez and Manelle Chamian.

The Grand Allure collections of Arielle Agasang, Benjie Manuel, Edgar Allan, Edgar San Diego, Edwin Tan,
Edwin Uy, Jaki Penalosa, John Guarnes, Joel Escober, Jonathan Manilag, Jontie Martinez, Judith Pajaro,
Oliver Tolentino, Pepsi Herrera and Tina Daniac will be featured on Friday, May 30 at 6:00pm in Hall 3,
followed by the Premier Collection D from Gerry Katigbak, Lyie Ibaftez and Ramon Favila at 8:30pm in Hall 3.

On Saturday, May 31 at 6:00pm in Hall 3, Ronaldo Arnaldo presents his 30-piece Premier Collection E solo show.
At the SM Mall of Asia, fashion enthusiasts will be treated to the SM Department Store retail collection on
Sunday, June 1 at 6:00pm while the Ready-to-Wear pieces of our local fashion brands from designers Don
Protasio, Eddie Castro, Janno Farrales, Jona Ballaran, Marichu Tan, Martin Bautista, Pia Gladys Perey,
Protacio Empaces Jr., Ruby Castrodes, Tippi Ocampo and Ziggy Savella hits the ramps on Monday, June 2 at
6:00pm.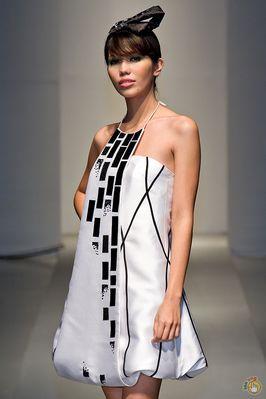 The must-see Closing Ceremonies on June 3 at 6:00pm will certainly be a show-stopper that will keep people
wondering what else is in store as the dawn of a new decade for Philippine Fashion Week promises to open more
vistas of hope and endless possibilities for local designers and the Filipino pride and ingenuity. The shows are
directed by Raymond Villanueva, Cata Figueroa, Joey and Audie Espino.


Philippine Fashion Week is presented by Runway Productions, CalCarries International Models Philippines, EsAc Sydney-Manila-New York and Mode+L. Made possible by the following sponsors and media partners: Perwoll Classic, Artistry, "Project Runway" for ETC, Oks Pinoy, The Manila Bulletin, The Manila Times, Sense And Style, Imagine, Sugar Sugar, Mod, Woman Today, NU 107, Jam 88.3, 105.1 Crossover, XFM 92.3, ClicktheCity.com and Dream 106.7.