Sex and the City




Four years since we've last seen them, the girls from Sex and the City deal with various issues in their life. Carrie is about to get married to Mr. Big. Miranda deals with suspicion that Steve is cheating on her. Charlotte is finally pregnant. And Samantha grapples with the idea of a monogamous relationship.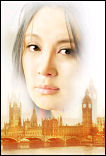 Caregiver




A school teacher in search for a better life for her and her family joins her husband in London and becomes a caregiver. She struggles to find the dignity in her work as she suffers the abuse of difficult people in her care, but soon finds herself growing in strength with each passing day, and finding more in herself than she ever though was there.


21




A young, underprivileged student at M.I.T. is approached by a daring math professor to take part in a risky scheme. Along with five other students, they become experts at counting cards, and take on the Casinos in Vegas. But where there is money involved, there is deceit, and the students find that nothing comes without a price.